The Coventry Song Cycle
The Coventry song cycle is a suite of six light hearted songs about the joys and idiosyncrasies of living in the sky blue city. It consists of the songs Rules Of The Coventry Ring Road, We Call It A Batch, Straight Out Of Earlsdon, Spon End Santa, The Elves Of Earlsdon and We've Got One More Cathedral Than You.
The songs are performed on a precision engineered electric ukulele and a boxy homemade 3 string guitar. David Goody has performed at the Glastonbury, Godiva and Leamington Peace Festivals. His songs have also been played on BBC radio.
---
Song Cycle Videos
Rules Of The Coventry Ring Road
Straight Out Of Earlsdon
We Call It A Batch
Spon End Santa
The Elves Of Earlsdon
One More Cathedral Than You
---
Song Cycle Media Appearances
Spon End Santa
BBC Cov & Warwick - Vic Minett (Dec 2014)
Rules Of The Coventry Ring Road
BBC Cov & Warwick - Vic Minett (Sept 2014)
BBC Cov & Warwick - Stuart Linnell (Aug 2014)
BBC Cov & Warwick - Vic Minett (March 2014)
Free Radio - JD Breakfast Show (March 2014)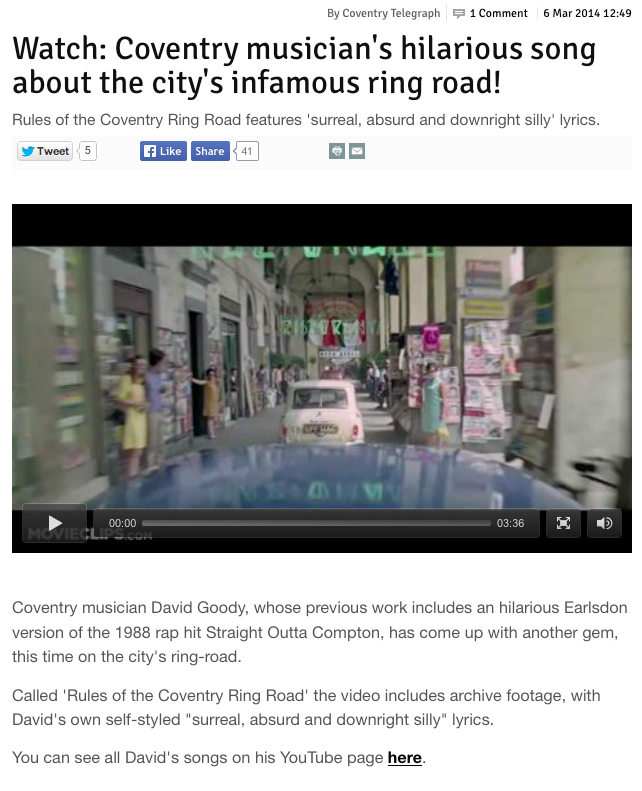 We Call It A Batch
BBC Cov & Warwick - Vic Minett (Dec 2014)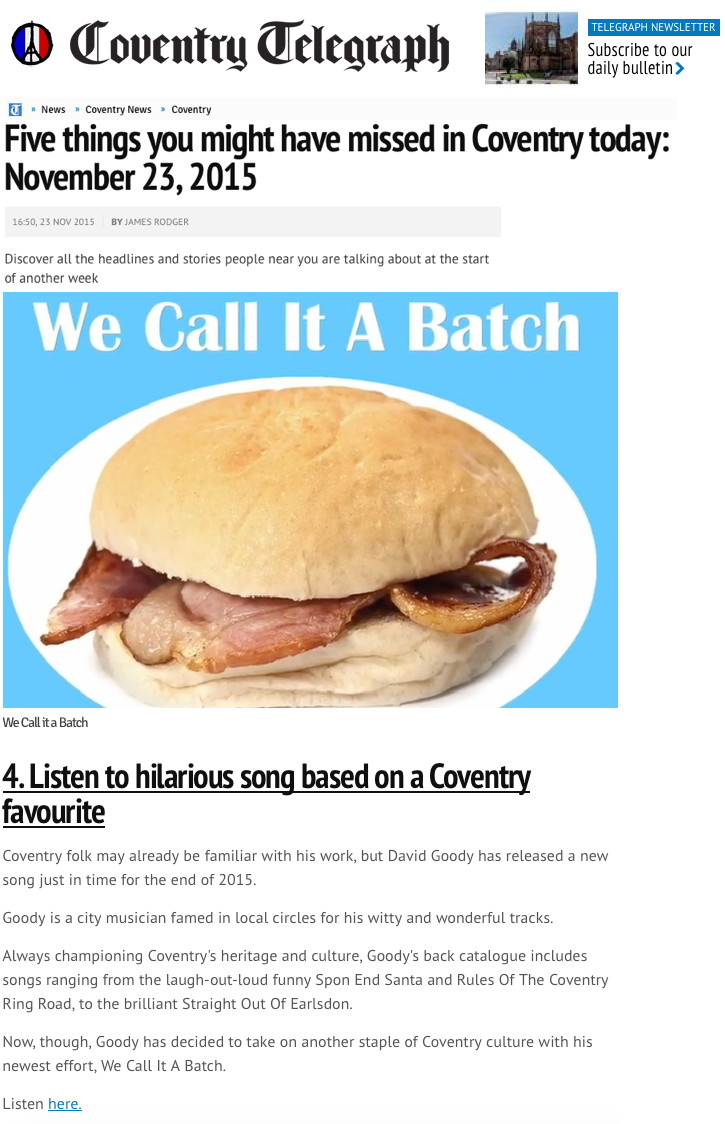 Straight Out Of Earlsdon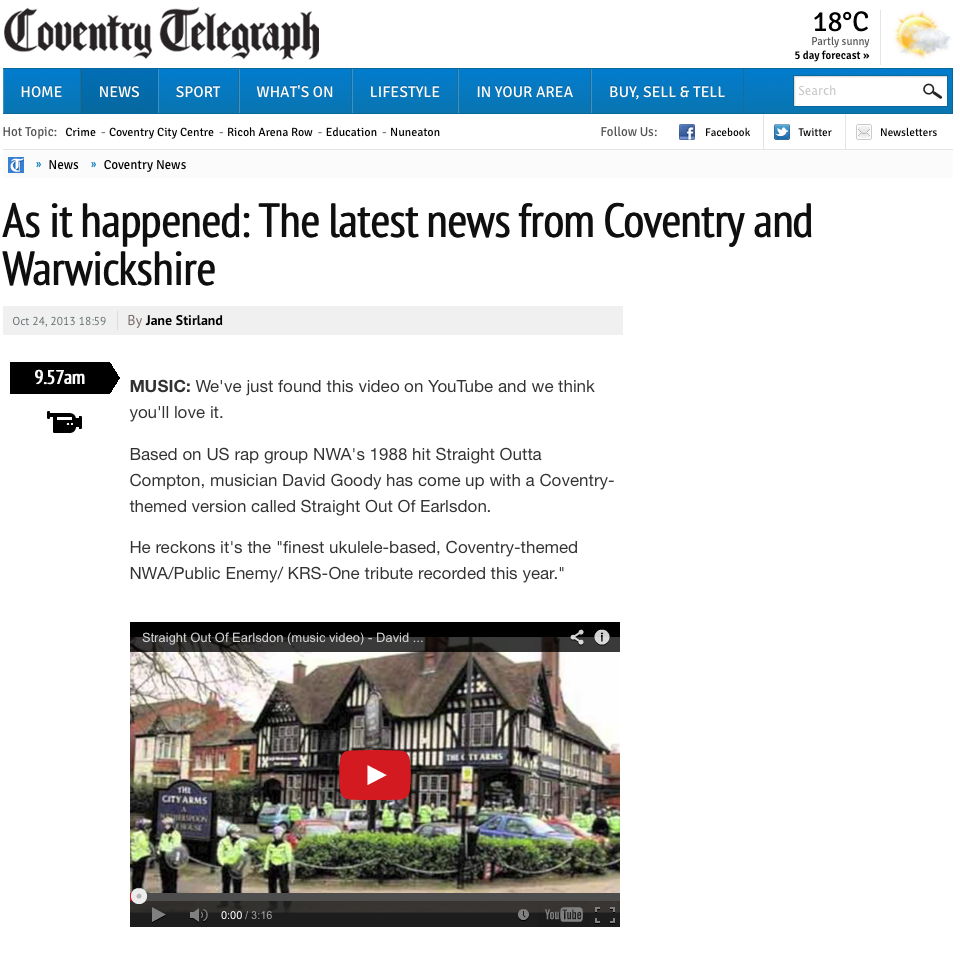 ---
Live Videos
Straight Out Of Earlsdon
(live at Twisted Barrel)
Rules Of The Coventry Ring Road
(live at Fargo Village)
One More Cathedral Than You
(live at Millsy's)
Spon End Santa
(live at Millsy's)